Your Favorites:
None selected.



Marathon by Midnight 2018
The images are not yet ready for this event.
I should have them up by 09/29 at 5:00 PM.
Signup!!

Join us Friday, Sept. 28, 2018, at 5 p.m. for the first-ever Marathon by Midnight at SunTrust Park benefiting Children's Healthcare of Atlanta. This exclusive event is only the second of its kind in the country, so you won't want to miss out! The marathon will be made up of 113 laps around the baseball field to reach 26.2 miles. Runners will complete their final lap running the bases and conclude their run over home plate.
This special event is limited to the first 50 runners who reach the minimum fundraising goal of $2,620 by Aug. 29, 2018. Runners are encouraged to continue to fundraise past their goal, as they will have a chance to earn more prizes, such as a baseball or jersey signed by Atlanta Braves Hall-of-Fame pitcher John Smoltz, or a chance to meet Braves first baseman Freddie Freeman.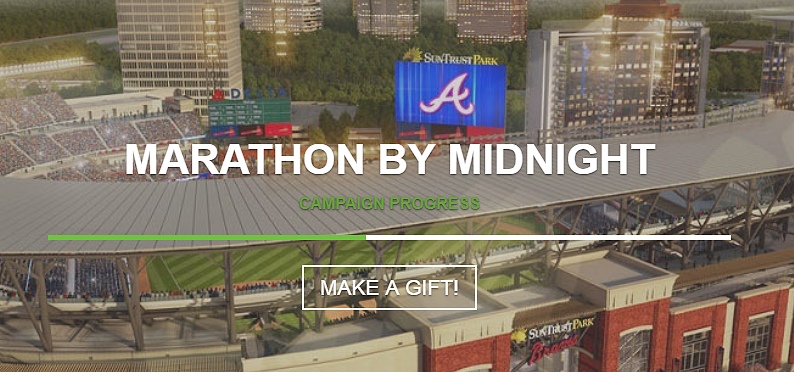 Email Notification when the images are ready
The easiest way to know exactly when the pictures are ready is to have me email you when they are ready.
This will be a one time email to let you know exactly where your pictures are posted.

The Sugar in what you drink?