Digital Bundle
When you order a digital image bundle, you will only see a single item in your PayPal cart. It looks like:


When I get the order, I'll send you an email with two things:
1.) a link to download the actual image that you were looking at when you ordered
2.) a Coupon Code to download the number of original JPGs that you choose.

You get to choose the images that you want to download by clicking on the Coupon Code.

There will be a new link to the left of each image that says "Download Now".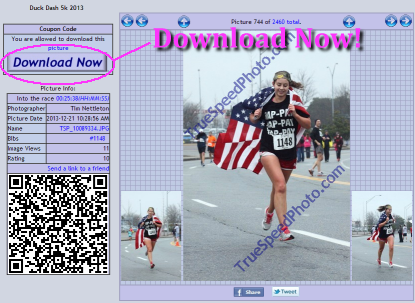 Crop
The images are captured in a format that allows an extended ammount of zoom and crop prior to printing.
When you order a print, you will crop the photo to frame the action captured in format requested(4x6, 5x7, 8x10, etc).
The 'TrueSpeedPhoto' watermark will not be in your image. You will be able to download the original JPEG once I've received the order and processed it.
For instance, the below medium sized picture was actually quite large and can be cropped to fit your action.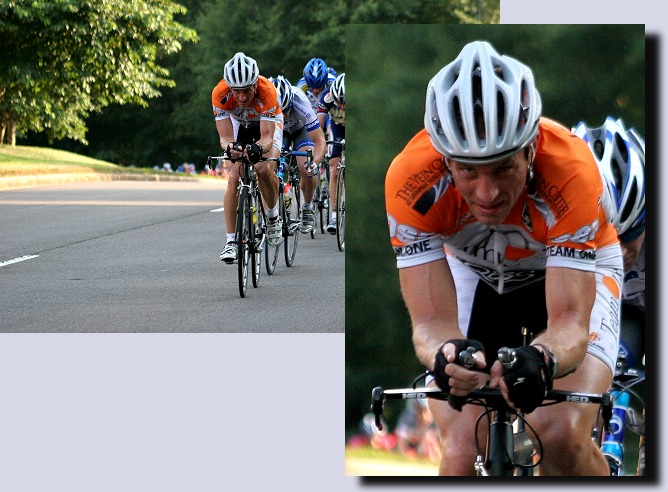 Grayscale

I can isolate your action and grayscale the background.


Grayscale Blur

Or grayscale the background and blur it also to show motion.

Downloaded JPG Images
I don't know of any photpgraphy shops that allow you to purchase the original photograph.
The only exception is that some do allow you to purchase a DVD of the originals with explicit legal terms prohibiting their distribution fo $80-$140.
As a runner and triathlete, I can appreciate participants wanting a desktop wallpaper of themselves so I make possible the purchase of individual images for personal use only.
There is a 'Shipping & Handling' fee on a JPG image because PayPal's shopping cart does not allow me to exclude it for just one item. So, the real adjusted price for a JPG download would be $12.40 USD.